The FBI and Europol have revealed more details of the massive crime bust that dealt a significant blow to organized crime gangs in just 24 hours. In a press conference overnight, the US Federal Bureau of Investigation (FBI) said that along with the Australian Federal Police (AFP), authorities had "turned the tables" on criminals and criminal organizations after fooling them into using a covert encrypted app. Europol, including members of the Dutch National Police (Politie) and the Swedish Police Authority (Polisen), bragged they had carried out "one of the largest and most sophisticated law enforcement operations to date in the fight against encrypted criminal activities". Across 16 countries, more than 800 suspects have been nabbed, eight tons of cocaine caught, and more than $48 million recovered, officials confirmed.
They warned that "serious criminals wrongly believe that they can operate anonymously and out of sight of the police and cannot be caught". Operation Ironside was formed three years ago to collaborate between the AFP and the FBI to bring down underworld figures. Internationally, Austria, Canada, Denmark, Estonia, Finland, Germany, Hungary, Lithuania, New Zealand, the Netherlands, Norway, Sweden, the United Kingdom (including Scotland), and the United States joined Australia. Nationally, the AFP said the intelligence led to the arrest of 224 suspects on more than 526 charges. Also seized in Australia were 3.7 tonnes of drugs, 104 weapons, $44,934,457 million in cash, and assets expected to run into the millions of dollars. "More arrests are expected domestically and offshore under a coordinated global response connected to Operation Ironside," the statement warned.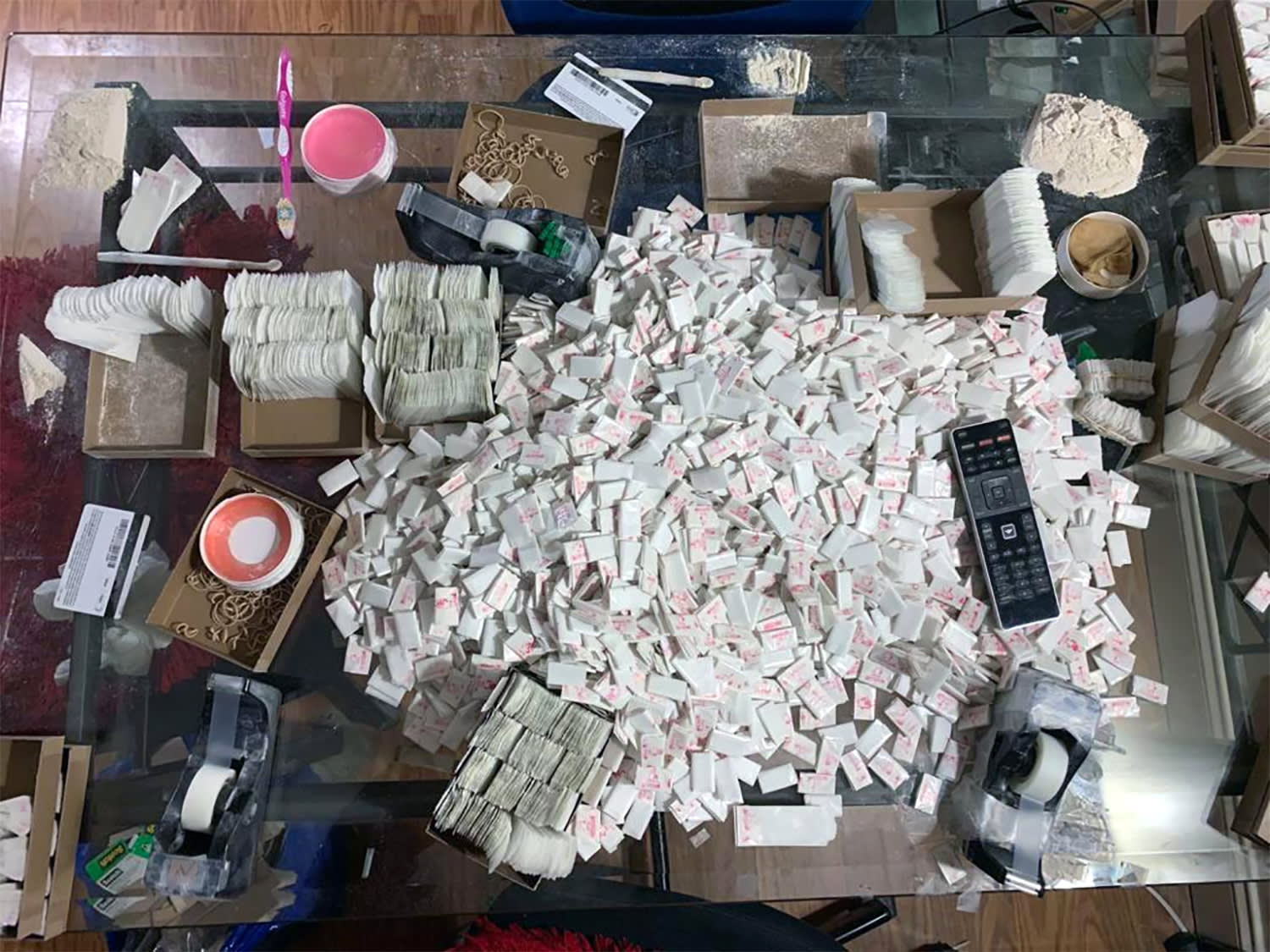 Calvin Shivers, assistant director of the FBI's Criminal Investigation Division, said the sting, dubbed Operation Trojan Shield by the FBI and Europol, involved more than 9000 police officers across 16 countries. More than 4000 members from the AFP and state and territory police were involved in the Australian operation. "Criminals and criminal organizations often use encrypted platforms to shield their illicit activity from law enforcement," Mr. Shivers said. "These platforms help criminals facilitate and coordinate drug trafficking, violent assaults, murders, public corruption, money laundering, mand any other crimes that are committed tworldwide
"Through Operation Trojan Shield, the FBI and our international law enforcement partners from across the globe were able to turn the tables on criminal organizations and gain access to their communications to disrupt their criminal activity." Hundreds of alleged offenders were tricked into communicating via AN0M, an encrypted app designed by police that grew to service more than 1000 encrypted devices in over 300 criminal syndicates operating in more than 100 countries, including Italian organized crime, outlaw motorcycle gangs, and international drug trafficking organizations. According to officials, users communicate in 45 languages on the app, conversing about contract killings, drugs, etc.
"Over the last 18 months, the FBI provided criminal organizations in over 100 countries encrypted devices that allowed us to monitor their communications," Mr. Shivers said. "There were several things that resulted from this. We have heard about the number of arrests and seizures, but over 100 threats to life were mitigated. "To give you an idea of the magnitude of our penetration, we could see photographs of hundreds of tonnes of cocaine that were concealed in food shipments. We were able to see hundreds of kilos of cocaine that were concealed in canned goods."
Europol reacts
"This operation is an exceptional success by the authorities in the United States, Sweden, the Netherlands, Australia, New Zealand, and the other European members of the Operational Task Force," Europol's Deputy Executive Director Jean-Philippe Lecouffe said. "Europol coordinated the international law enforcement community, enriched the information picture, and brought criminal intelligence into ongoing operations to target organized crime and drug trafficking organizations, wherever they are and however they choose to communicate.