China has gone "thermonuclear" – threatening armageddon against the United States and missile strikes on Australia. But now, Chairman Xi Jinping suddenly demands "trustworthy, loveable, and humble" diplomacy. Beijing's brand of statecraft isn't based on subtle signaling. But threatening a nuclear firestorm was previously the personal domain of North Korea's authoritarian Kim Jong-un. "It is one thing to deal with power with a clear goal; one might be at cross-purposes, but at least one knows where matters stand. However, a power lashing out like a belligerent drunk is more difficult to address," warns professor of Chinese foreign relations Sulmaan Wasif Khan. And Beijing's messaging is certainly belligerent.
"We must be prepared for an intense showdown between China and the US," Global Times news service executive editor Hu Xijin wrote. "The number of China's nuclear warheads must reach the quantity that makes US elites shiver should they entertain the idea of engaging in a military confrontation with China." That's not the voice of a fringe columnist desperate for attention. They're the considered words of a ranking Communist Party member broadcast in a political environment that automatically censors even potentially critical terms such as "Pooh Bear" and "emperor". That was Thursday, May 27. Three weeks earlier, on May 7, Hu similarly menaced Canberra: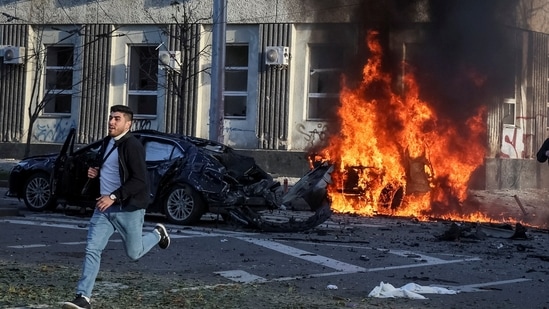 "China has a strong production capability, including producing additional long-range missiles with conventional warheads that target military objectives in Australia when the situation becomes highly tense." Then, on Tuesday, June 1, Chairman Xi Jinping stood to speak at a gathering of the Chinese Communist Party's most elite elites – the Politburo. The 24 party faithful "listened carefully to his explanation and discussed it". Xi proclaimed an urgent need to "create a favorable external public opinion environment". "We must pay attention to grasp the tone, be open, confident, and humble, and strive to create a credible, loveable, and respectable image of China."
Fire and fury
"I would like to remind again that we have plenty of urgent tasks, but among the most important ones is to increase the number of commissioned nuclear warheads rapidly," Hu wrote of China's growing nuclear capability. He pointed, in particular, to the new DF-41 strategic missiles capable of reaching most of the world and said to be capable of dodging most attempts to intercept them. "This is the cornerstone of China's strategic deterrence against the US," he states. "A large number of Dongfeng-41, and JL-2 and JL-3 (submarine-launched ballistic missiles), will form the pillar of our strategy." The next day, May 28, one of his staff penned another threat. This time we were again aimed at Australia.
"Zhang June, a senior research fellow at the PLA Naval Military Studies Research Institute, (said) Australia is likely to allow the US to deploy more military equipment on its soil, making it the only US friend on its Indo-Pacific strategy", the story states. "By doing this, Australia will make itself a target for future military conflicts between the US and other countries." Currently, China's nuclear stockpile is considerably smaller than that of the United States: some 200-300 warheads against 5800. But it is significantly more modern. And flexible. And that puts China at significant risk of escalation. The DF-26 "Carrier Killer" intermediate-range ballistic missile can carry either conventional or nuclear warheads. So knowing precisely what has been fired your way will be extremely important if a conflict eventuates. "We must use our strength and consequences that Washington cannot afford to bear if it takes risky moves to keep them sober," Hu declared.