This year marked the first time many Americans traveled since the onset of the COVID-19 pandemic. People tended to start small with short road trips, visits to relatives they hadn't seen in a long time, or other domestic travel for events like rescheduled weddings. But now that many of us have made up for lost time and adjusted to leaving our homes, some are starting to dream big again. Looking ahead to 2022, there's even more hope for exciting vacations to farther destinations.
"Travel is, of course, a personal decision," Val Anthony, lead research analyst at Tripadvisor, told HuffPost. "We know this ― those looking for 2022 are booking bigger vacations. The average price of stays booked for January 2022 is twice that of the stays planned for September 2021. And 2022 trips are longer, more than double the duration of trips booked for the remainder of this year ― six- to seven-night stays versus three." But given the ongoing uncertainty around the pandemic, is it advisable to book those big 2022 trips now? Or is it better to wait and see how things shake out in the coming months? Travel experts share their advice below.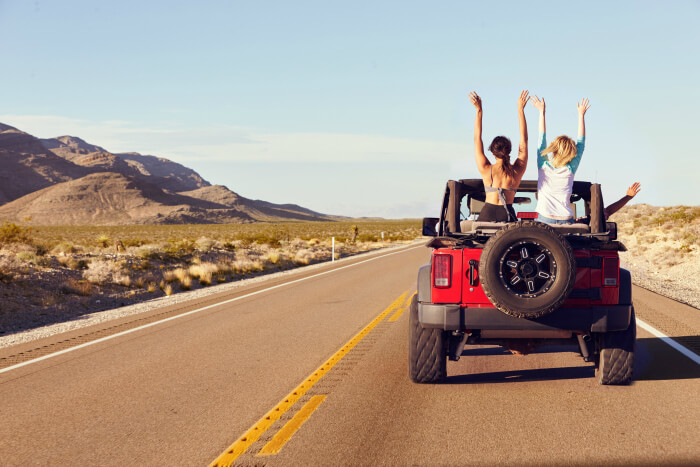 Pay attention to the good deals right now.
Concerns over the delta variant and spikes in cases around the U.S. softened the demand for travel as the summer progressed. But as the numbers have stabilized and decreased in many places, there's hope for a rebound in the industry. That means travelers may want to take advantage of the deals of the moment. "I think travel interest is only going to increase in the coming months," said Phil Dengler, co-founder of The Vacationer. "Many people have not traveled since the start of the pandemic and are eager to take a vacation. That was very apparent this summer as rental car and vacation rental prices skyrocketed in many parts of the country. I suspect 2022 flight, hotel, and rental car prices will only increase as more people feel comfortable traveling and booking their next trip. So if the price is right, I recommend booking as soon as possible for trips in 2022."
The flight deals are perfect for international destinations. According to Kayak's booking data for the second week of September, flight prices to Europe for the first quarter of 2022 were down 13% compared to the same period in 2019. Willis Orlando, the member operations specialist at Scott's Cheap Flights, reported similar findings. "We've been seeing some excellent 2022 deals recently," he said. "While the best domestic and Caribbean deals tend to be for travel in the next two to three months, 2022 deals have been abundant for farther-flung destinations. In just the last week, we've found deals from Denver to Hong Kong for $549 round-trip into July 2022, eight U.S. cities to Tokyo for as low as $581 round-trip into May 2022, from dozens of U.S. cities to Italy for as low as $516 round-trip into May 2022, and from 20 U.S. cities to Belize for $236 round-trip into May 2022."
Monitor price changes.
Orlando advised travelers to look for domestic flight deals between one and three months from their trips and two to eight months out for international flights. "The earlier you start looking, the more likely you are to stumble across a deal," he explained. "If you start getting too close to your departure date, almost invariably, you will reach the point of no return, and prices won't dip back down again. Generally speaking, from most U.S. airports, deals to Europe or southern South America below $600 round-trip are worth pulling the trigger on; deals to the Caribbean, Canada, Central America, or Mexico below $400 from smaller cities or $300 from larger cities are excellent values and deals to Asia or most of Africa below $700 round-trip are winners."