Apple's redesigned Apple Watch Series 7 is turned heads with a brand-new feature never seen on an Apple watch. Apple's redesigned Apple Watch Series 7, with new features such as a larger display and enhanced durability, is now available to the public for purchase. Are its latest enhancements worth the upgrade?
Series 7 sizes
Firstly, Apple Watch Series 7 is available in 41mm and 45mm sizes, each in five new aluminum finishes – Midnight, Starlight, Green, Blue, and (PRODUCT) RED. Midnight is a black finish at a glance with deep blue tones up close; Starlight is a blend of gold and silver; Green is somewhat subtle from afar though up close it's a pleasant dark green, the Blue is more vibrant than last year, and the Red is a little brighter. All of the colors are pleasant, showcasing many personalities, and as usual, Apple has also updated many of their colored watch bands to match the new watch colors.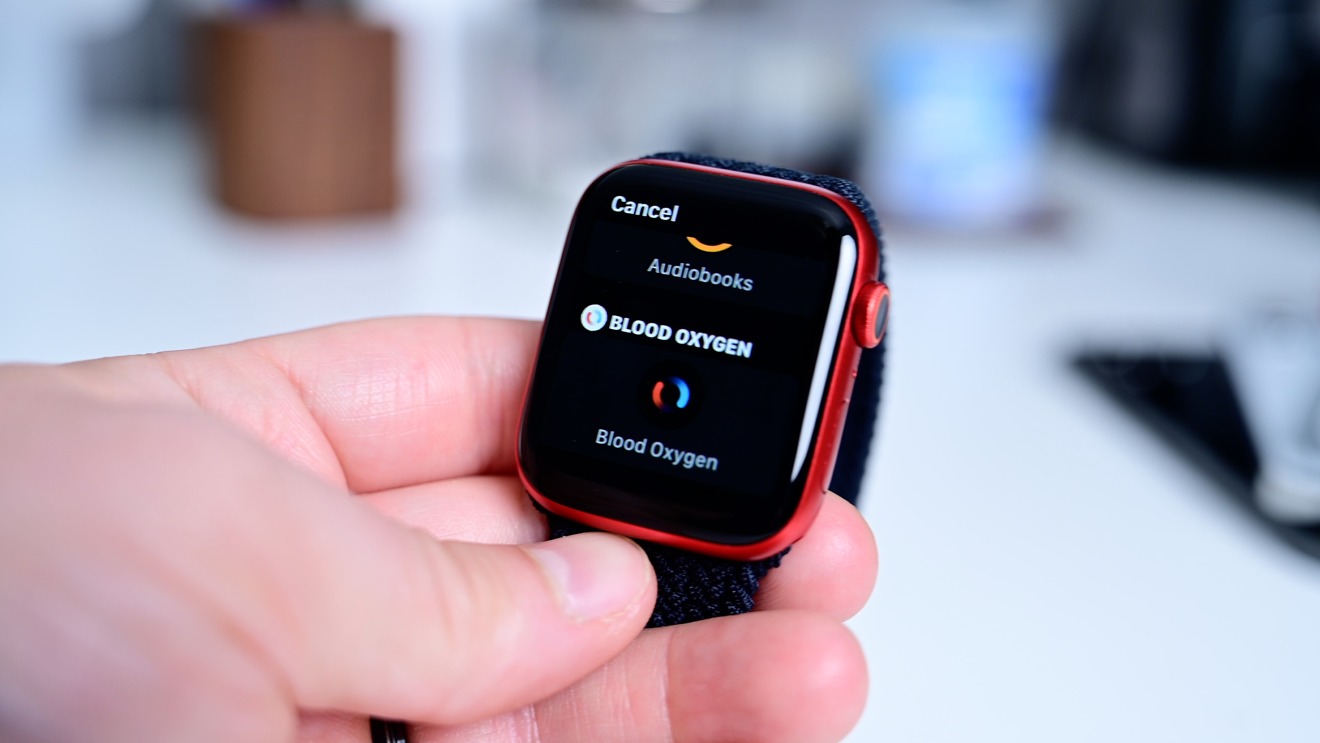 Display and specs
One of the most notable features of the Apple Watch Series 7 is its larger display, which was increased without changing the watch's size. There's now almost 20 percent more screen area than Apple Watch Series 6 and over 50 percent more screen area than the Series 3. These changes are noticeable, mainly due to Apple making text and menus (such as the control center), selecting bigger and bold applications, and adding three larger font sizes. This gives certain buttons and functions bigger tap targets, so on-screen functions are easier to interact with. Side by side with its predecessor, the Series 7 doesn't look majorly enlarged. However, it does feel like it has significantly more screen real-estate to interact with, which improved my overall user experience.
Additionally, the Always-On display has been enhanced. It is 70 percent brighter when your wrist is down, enabling you to see the time and complications (widgets) more efficiently at a glance. This is complemented by the new subtle wraparound edges of the crystal watch face, allowing the screen to be seen more easily when it's off-axis. The corners of the watch case have also been refined and are now slightly softer and more rounded, which was less noticeable to me but a welcome design improvement from Series 6.
Features
With Apple bringing a QWERTY keyboard to Apple Watch for the first time, I'm inclined to argue that this feature makes Apple Watch Series 7 hard to pass up. You can now fully type out a message or email replies on a tiny QWERTY keyboard rather than using voice dictation, pre-programmed generic suggested reply messages, or emojis. Visually, the QWERTY keyboard seems as though it would be impossible to use with such minor on-screen keys; however, you can use Apple's handy QuickPath function, where you swipe your finger from one letter to another to form words. Using machine learning, the Series 7 almost always accurately inputs the words I'm trying to type and is getting better and better with increased use. You can also edit and insert individual letters or symbols as you would on a full-size keyboard. Apple has also increased the amount of text shown on screen in text messages or emails, giving you more information at a glance so that you're scrolling less.
Durability and fitness
I don't just wear an Apple Watch to see the time or app notifications on my wrist. I primarily wear an Apple Watch to track my activity level and avoid being too passive, so I can access an Apple Fitness+ membership. The Series 7, to mention the least, can follow your steps, calorie burn, heart rate, and Blood Oxygen Level, and it even has a built-in ECG, which I use in tandem with Fitness+. Through lockdown, besides walking, Fitness+ was truly what helped me to maintain some level of fitness. Through Fitness+, I learned to enjoy and regularly participate in Yoga for the first time and get back into HIIT workouts. Now, Fitness+ has added pilates and meditation sessions, which I'm excited to try.