The internet is now our nervous system. We are constantly streaming, buying, watching, and liking, our brains locked into the global information matrix as one universal and coruscating emanation of thought and emotion. What happens when the machine stops, though? It's a question that E.M. Forster was intensely focused on more than a century ago in a short story called, rightly enough, "The Machine Stops," about a human civilization connected entirely through machines that one day turn off. Those fears of downtime are not just science fiction anymore. Outages aren't just missing a must-watch TikTok clip. Hospitals, law enforcement, the government, every corporation — the entire spectrum of human institutions constituting civilization now deeply rely on connectivity.
So when it comes to disaster response, the world has dramatically changed. In decades past, the singular focus could be roughly summarized as rescue and mitigation — save who you can while trying to limit the scale of destruction. Today though, the highest priority is by necessity internet access, not just for citizens, but increasingly for the on-the-ground first responders who need bandwidth to protect themselves, keep abreast of their mission objectives, and have real-time ground truth on where dangers lurk and where help is needed.
While the sales cycles might be arduous, as we learned in part one, and the data trickles have finally turned to streams in part two, the reality is that none of that matters if there isn't connectivity; so in part three of this series on the future of technology and disaster response, we're going to analyze the changing nature of bandwidth and connectivity and how they intersect with emergencies, taking a look at how telcos are creating resilience in their networks while defending against climate change, how first responders are integrating connectivity into their operations, and finally, exploring how new technologies like 5G and satellite internet will affect these critical activities.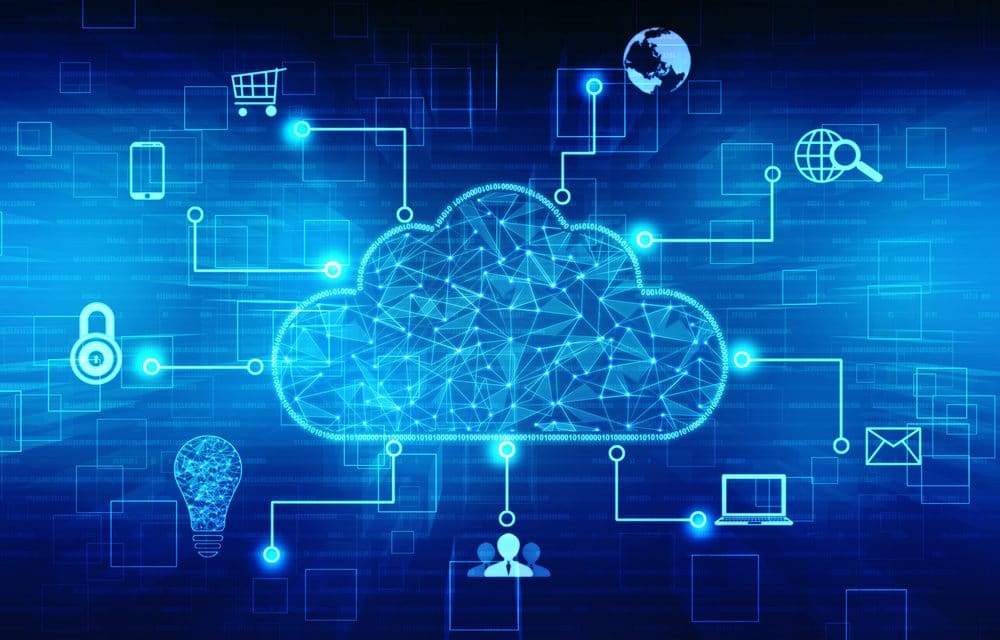 Wireless resilience as the world burns
Climate change induces more intense weather patterns worldwide, creating second-and third-order effects for industries that rely on environmental stability for operations. Few industries must be as dynamic to the changing context as telecom companies, whose wired and severe storms regularly buffet wireless infrastructure. The resiliency of these networks isn't just needed for consumers — it's necessary for the very responders trying to mitigate disasters and get the network back up in the first place.
Unsurprisingly, no issue looms larger for telcos than access to power — no juice, no bars. So all three of America's significant telcos — Verizon (which owns TechCrunch's parent company Verizon Media, although not for much longer), AT&T, and T-Mobile — have had to dramatically scale up their resiliency efforts in recent years to compensate both for the demand for wireless and the growing damage wrought by weather.
Jay Naillon, senior director of national technology service operations strategy at T-Mobile, said that the company had made resilience a crucial part of its network buildout in recent years, with investments in generators at cell towers that can be relied upon when the grid cannot. In "areas that have been hit by hurricanes or places that have fragile grids … that is where we have invested most of our fixed assets," he said.
Like all three telcos, T-Mobile pre-deploys equipment in anticipation of disruptions. So when a hurricane swells in the Atlantic Ocean, the company will strategically fly in portable generators and mobile cell towers in anticipation of potential outages. "We look at storm forecasts for the year," Naillon explained, and do "lots of preventative planning." They also work with emergency managers and "run through various drills with them and respond and collaborate effectively with them" to determine which network parts are most at risk for damage in an emergency. Last year, the company partnered with StormGeo to accurately predict weather events.
Predictive AI for disasters is also a critical need for AT&T. Jason Porter, who leads the public sector and the company's FirstNet first-responder network, said that AT&T teamed up with Argonne National Laboratory to create a climate-change analysis tool to evaluate the siting of its cell towers and how they will weather the next 30 years of "floods, hurricanes, droughts, and wildfires." "We redesigned our buildout … based on what our algorithms told us would come," he said. The company has been elevating vulnerable cell towers four to eight feet high on "stilts" to improve their resiliency to at least some weather events. That "gave ourselves some additional buffer."
AT&T has also had to manage the growing complexity of creating reliability with the chaos of a climate-change-induced world. In recent years, "we quickly realized that many of our deployments were due to weather-related events," The company has been "very focused on expanding our generator coverage over the past few years," Porter said. It's also been very focused on building out its portable infrastructure. "We essentially deploy entire data centers on trucks so that we can stand up essentially a central office," he said, empathizing that the company's national disaster recovery team responded to thousands of events last year.